Capitalism from Outside? Economic Cultures in Eastern Europe after 1989
Publisher:
Central European University Press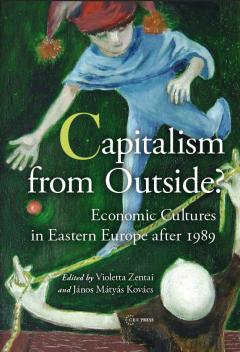 Abstract:
Does capitalism emerging in Eastern Europe need as solid ethnic or spiritual foundations as some other "Great Transformations" in the past? Apparently, one can become an actor of the new capitalist game without belonging to the German, Jewish, or, to take a timely example, Chinese minority. Nor does one have to go to a Protestant church every Sunday, repeat Confucian truisms when falling asleep, or study Adam Smith's teachings on the virtues of the market in a business course. He/she may just follow certain quasi-capitalist routines acquired during communism and import capitalist culture (more exactly, various capitalist cultures) in the form of down-to-earth cultural practices embedded in freshly borrowed economic and political institutions. Does capitalism come from outside? Why do then so many analysts talk about hybridization? This volume offers empirical insights into the current cultural history of the Eastern European economies in three fields: entrepreneurship, state governance and economic science. The chapters are based on large case studies prepared in the framework of an eight-country research project (funded by the European Commission, and directed jointly by the Center for Public Policy at the Central European University and the Institute for Human Sciences) on East-West cultural encounters in the ex-communist economies.